an update on my
Sister-in-Law
, long over due i know, since her benefit & all the chemo treatments, Leslie had to get a bone marrow transplant, luckily her sister was a match. In June, Leslie & my brother went to Chicago~Loyola Hospital & she had her transplant done, they had to stay within 20 miles of the hospital for 100 days in isolation with tons of restrictions. Well happy to announce that they are back now & her donor cells have taken over 100% & their is no Leukemia cells. Woo Hoo on her fight!!! Thank You to everyone that kept her in your thoughts & prayers.
Back to the benefit i had brought a guest book for everyone to sign & had every intention of decorating prior to the benefit, and with all the planning & gathering of donations i ran out of time..finally i finished it & was able to give it to her.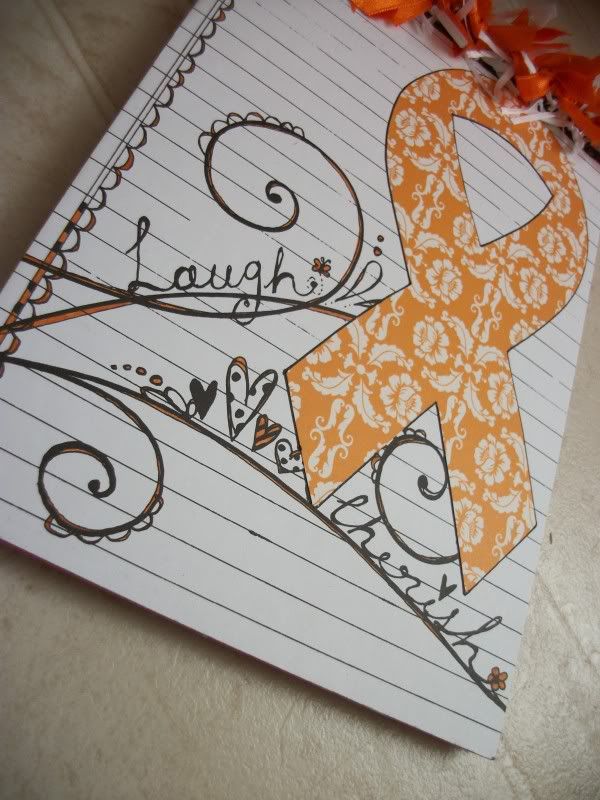 Rusty Pickle P.P.,& Jillibean Soup P.P.