Continuing on with "Operation Getter Done", i went last Friday to a crop at my LSS ,
The Scrapbooking Studio
from 6 -midnight with my mom, sis, & some scrappy friends.I managed to get three layouts done & had lots of fun & laughs.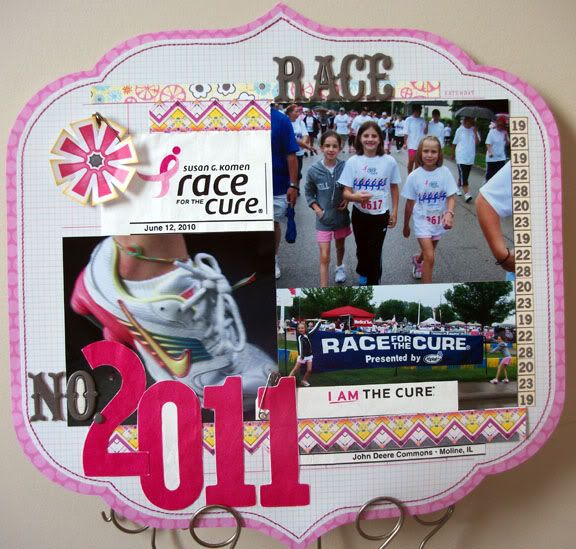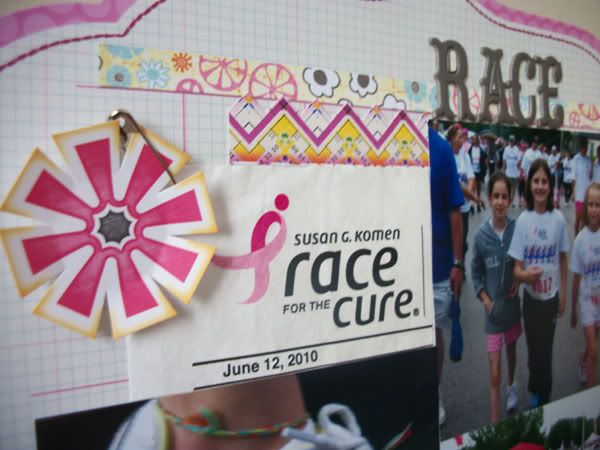 Used bits & pieces of my daughters race bib for this, i really struggled, but was happy how it turned out.
Ki Memories, Sassafras lass, Cosmo Cricket alpha, Xyron Adhesive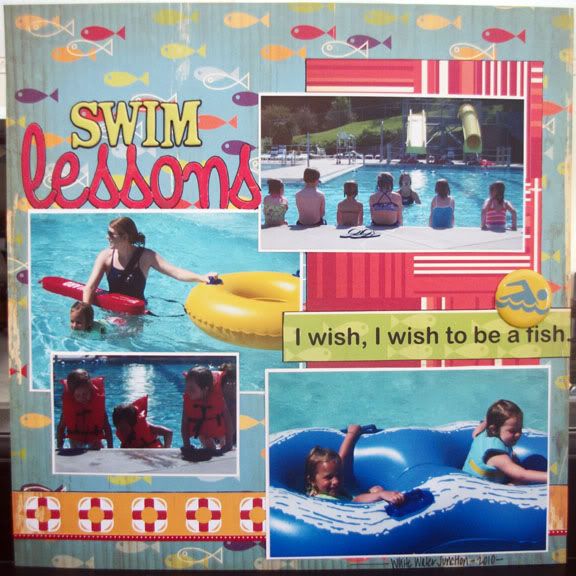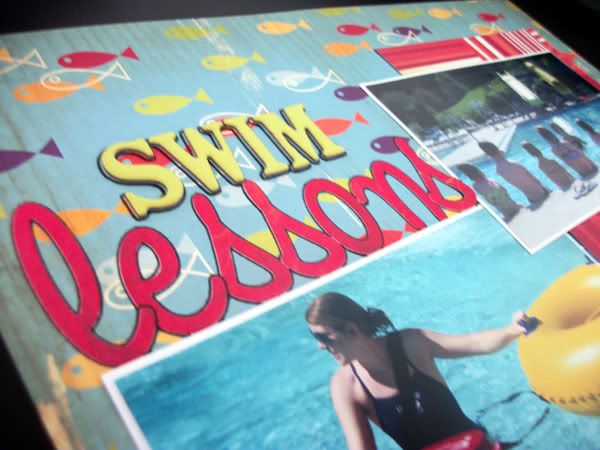 Cosmo Cricket Snorkel,KFD brad,AC Thickers & BG alphas, Xyron Adhesive.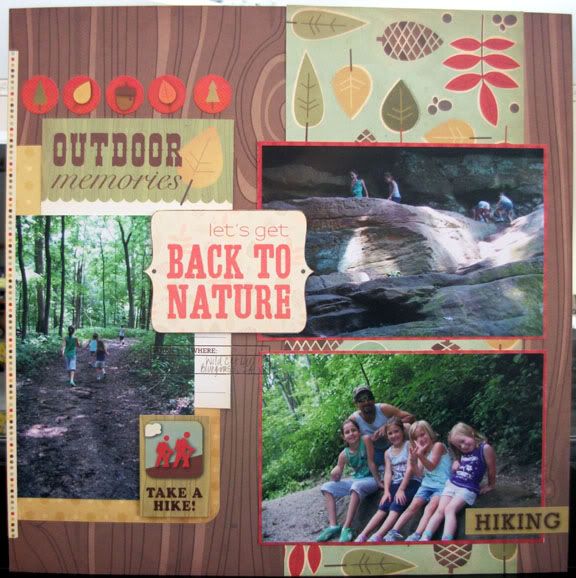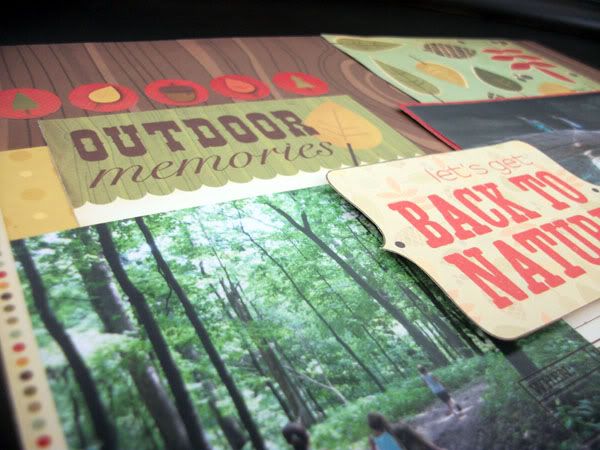 Cosmo Cricket Mr. Campy